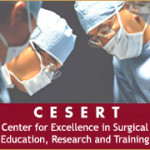 Grants Availability Announcement
INTRODUCTION
The Association for Surgical Education Foundation was established by the Association for Surgical Education (ASE) as a non-profit foundation in 1993. Its mission is to raise and disseminate funds to support innovative research and education projects and programs which will advance surgical education in North America. The Association and the ASE Foundation are separately-incorporated organizations.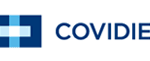 Because of the importance of its unique mission, the ASE Foundation has experienced significant growth in the last five years. By securing operating, project and endowment support from the Association itself, several generous corporate partners, all past presidents of the Association, many surgery department chairs, and dozens of individual supporters, by 1998 the Foundation's assets and fund raising capabilities had grown to the point where the Foundation could make its own grants to deserving investigators. This strong financial base, combined with an especially generous three year grant from U.S. Surgical in 1999, allowed for the development of the Center for Excellence in Surgical Education, Research and Training (CESERT).
CESERT and the Foundation's Board of Directors are located at the offices of the ASE at 11300 W. Olympic Blvd., Suite 600, Los Angeles, CA 90064. ASE Foundation Executive Director, Lois Ehrlich, is the current CESERT Administrator.
---
REQUEST FOR GRANT PROPOSALS
Since October 1999, the Board of Directors of the ASE Foundation had made available grant funds of up to $100,000 per grant for research projects which addressed the ASE's and CESERT's primary areas of interest. Proposals may be submitted for one- to two-year research projects. The maximum amount to be awarded for any CESERT grant proposal will now be $25,000 regardless of length of study.
CESERT funds are intended to support excellence and innovation in surgical education research.The Foundation's Board of Directors has outlined grant-making priorities that would most effectively advance the mission of the ASE and its Foundation. CESERT funding will be allocated to those priorities. Given the diversity of the surgical profession and its many specialties, grant categories are necessarily broad.
Innovations in Surgical Education that Improve Patient Care Research projects that aim to develop and test content methods that yield improvements in patient care in surgery.
Innovations in Performance Evaluation and Assessment
Research projects that aim to develop and validate new methods of performance assessment across competency domains required for quality patient care.
Innovations in Student Programs
Research projects that aim to develop and improve surgical education programs for medical students.
Innovations in Resident and Faculty Development
Research projects that aim to develop and enhance professional development, retention, and reward of faculty and residents who teach and mentor learners in surgery.
Innovations in Educational Administration
Research projects that aim to develop and test new methods, resources and programs for improving performance and accountability relevant to the administration of surgical education.
Innovations in Robotic Assisted Surgical Education
Research projects that aim to develop robotic assisted surgical education
Research studies could include teaching techniques, performance evaluation methods, instructional and curriculum design, and educational program design. A proposal requesting support for development of new educational programs (including new methods and/or materials) will only be considered if it meets EACH of the following criteria:
a) the proposal is theory-based;
b) it includes a research component;
c) it includes a plan for evaluation of program efficacy.
---
ELIGIBILITY
The Foundation is promoting the availability of these grant awards to active ASE members OR to members of other national surgical associations. However, members of the ASE will be given priority consideration in the Board's decision making process. If a non-ASE member wishes to apply for a grant, the non-member investigators must work in collaboration with, or have their project endorsed by, an ASE member.
---
GRANT APPLICATION PROCESS
Investigators are encouraged to submit succinct proposals outlining their project's goals, costs, personnel, and applicability to other surgical education programs throughout North America. The applicant institution's plan and ability to implement the results of their project or program will be important considerations for the Grants Review Committee. This proposed plan should include elementary dissemination of information and findings via professional journals and presentation at local and national meetings.
The Foundation utilizes a variety of opportunities to publicize the results of its grant-making, it is expected that authors of funded proposals will give credit in all subsequent publications and presentations to the ASE Foundation for the support provided to underwrite their work.
Every proposal will first be reviewed by the Grants Review Committee comprised of eight voting members. CESERT's Administrator and the Foundation's President will serve ex-officio. A standing committee of the ASE Foundation, the Grants Review Committee is comprised of:
2 ASE Foundation Board members
3 ASE members who are not Foundation Board members
2 "outside experts" in the areas of medical onhealthy tramadol education and/or research
1 Chair of the ASE Educational Research Committee
Applicants are discouraged from directly contacting either members of the Grants Review Committee or Directors of the Foundation Board.
The responsibility of the Grants Review Committee is to review and evaluate all proposals submitted to CESERT. Proposals recommended for funding will be brought to the ASE Foundation Board of Directors for final consideration. The ASE Foundation Board of Directors alone has the responsibility for final approval or disapproval of all grant applications.
The Foundation Board's decision making process will be guided by two principles:
That to the greatest extent possible the outcomes and findings of all funded projects can and will be promulgated on a national level, i.e., the results and/or findings of CESERT-funded initiatives will be of importance and use to surgical educators and students throughout North America.
That the proposal evaluation process at all levels of review will be democratic, fair, and unbiased.
The Foundation Board's annual Call for Proposals deadline is June 15 for grants to be approved at the October Board meeting. To be considered for full committee review, proposals must meet the proposal format guidelines and be submitted no later than June 15.
The Foundation Board's annual Call for Proposals deadline has been extended to June 15th for grants to be approved at the October Board meeting. To be considered for full committee review, proposals must meet the proposal format guidelines and be submitted no later than June 15th.
PROPOSAL APPLICATION FORMAT
The following sections are required and must be clearly identified:  
Title Page. Include Principal Investigator's name, address, hospital and/or university affiliation, ASE affiliation, phone & fax numbers, e-mail address. If not an ASE member, include information of an ASE member that will be a co-investigator.
Lay Summary (1 page or less). Provide a brief, easily understood description of the proposed project.
Dean/Department Chair's Letter. Include a letter of endorsement from the appropriate dean or departmental chair of the applicant organization indicating his/her support of the project. Include support letters from key collaborators.
IRB Letter. Include the letter from the chair of the Institutional Review Board of the applicant organization indicating that the project has been reviewed and approved, and a copy of any consent form(s) that may be required and any approvals by an Animal Care Committee that may be required. Projects judged to be exempt from continuing IRB review, require a letter from the Chair of the IRB stating this.
Statement of Problem (no more than one-half page). Briefly describe the existing problem that this project intends to address.
Statement of Need (no more than one-half page). Briefly describe what the investigators intend to accomplish to address the problem.
Background/Literature Review (3 pages or less). Provide a succinct review of related previous research which will inform the reader of the existing knowledge relative to the problem being addressed, describe the gaps in the existing literature and provide the basis for interpreting the results of the proposed work. Also describe any previous work by the current investigators that is directly related to the proposed project. If the investigators have relevant unpublished pilot data, these should be summarized concisely in appendices.
Rationale (1 page or less). Clearly articulate how the proposed work will generate new knowledge and address the need and/or fill existing gaps in the literature.
Specific Aims/Hypotheses (1 page or less). Describe the specific aims of the project and the hypotheses that will be tested. These should be clearly related to the rationale.
Methodology (5 pages or less). Describe, under separate subheadings, the Subjects to be studied (including a rationale for the proposed sample size), the Research Design/Procedures, Measurement and Instrumentation and Data Analyses (including specific statistical procedures, if relevant) that will be used to address each Specific Aim/Hypothesis. Other headings/subsections can be used as appropriate to the particular project. This section must include a clear and specific description of the research plan and product implementation.
Timeline (1 page or less). Include a graphic depiction of what the investigators propose to accomplish on a month-by-month basis.
Plans for Presentation. Describe plans for publication and presentation of the results of the project
References (limited to 25 references).
Budget and Justification. Note that overhead and indirect costs will not be funded.
Appendices. Limit appendices to material that is essential for judging the quality of the proposed project.
Curriculum Vitae of Principal and Co-Principal investigators. Please submit an abbreviated CV (no more than 3 pages in length) for each principal and co-investigator. CVs should include a brief description of researchers' experience as educators and represent their capabilities to successfully conduct and manage research projects.
The body of the proposal (Sections 5-11) should be typed double-spaced with no less than 12 point font size and should not exceed 10 pages total.
Please submit completed proposals (as one PDF file only) via email no later than June 15 to: Lois at lois@surgicaleducation.com