Biography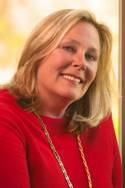 Dr. Schenarts earned her BA, MA, and PhD from Michigan State University. She was a faculty member in the Department of Surgery at Michigan State University's College of Human Medicine for nearly 16 years. There she was an Associate Professor and Director of Surgical Education for all six of its community campuses. She was recruited to the University of Texas-Houston, where she served as a Professor and Director of Surgical Education. In 2013 Dr. Schenarts joined the faculty of the University of Nebraska Medical Center where she serves as Professor and Vice Chair for Student Education. Her research focuses primarily on career development issues of surgical faculty, residents and medical students.
Dr. Schenarts is past-president of the Association for Surgical Education (2005) and former Director of the ASE's Surgical Education Research Fellowship (2008-2015). She is the 2015 recipient of the ASE's Distinguished Educator Award, their lifetime achievement award—a distinction she shares with her father, Richard E Dean, MD (2002) and her husband, PJ Schenarts, MD (2018). She serves on the Foundation and Research Boards of the Association of Program Directors in Surgery, the Editorial Board of the Journal of Surgical Education, and regularly participates in initiatives of the American College of Surgeon's Education Division.
How did you make your way into becoming a professional educator?
Like many, particularly those of us who became surgical educators, my career path was not planned. I graduated from college in 1982 planning to work in hospital public relations, but jobs were sparse in the floundering economy. During that gap year between college and before truly starting what would become my career, I helped edit two books, worked on research projects with residents, helped with resident recruitment, and worked with a Metabolic Nutrition team developing patient education materials. Because of this unique array of experiences, I was hired to work with a residency program in Detroit and became one of the first Residency Coordinators in the country. In that role, I found my passion working with residents and medical students. I loved the residents—their drive and determination, their stories, and being a sounding board…they were my friends–my family…but I knew this role wasn't enough for me. I decided to pursue a Master's Degree, and after boldly "cold-calling" the then Director of the ACGME to ask him for advice, I pursued a relatively new field of study "Higher and Adult Learning Education." At that time, the coursework was only offered at a few institutions–one of them happened to be at Michigan State University…my alma mater. I worked full-time and commuted to East Lansing for evening classes 2-3 days per week. Shortly thereafter, the Department of Surgery at Michigan State decided they needed someone to help coordinate and oversee the surgery clerkships across all six of their campuses. A year after earning my Master's degree, I was in my first faculty role as an educational specialist. Although I loved what I was doing, I felt like I was in "no man's land"…I was "kind of" a faculty member, but because I didn't have a terminal degree, I couldn't teach, serve on college committees, or truly "direct" anything. So, while working full-time, I earned my PhD. Once earning that degree, I immediately became the Surgery Clerkship Director…at that time I was the only PhD nationally serving in that capacity. I really hadn't ever planned on being in this role, but I knew how to develop sound curriculum, I understood evaluation, and I could work collaboratively with surgeons, the content experts, to create sound educational programs. When recruited to the University of Texas-Houston, I was hired primarily to expand educational research, however, the departure of their Surgery Clerkship Director created a void, and I was once again serving in this capacity. Curriculum and career development became my niche, and while it was an unanticipated career path, it fostered my success at a national level.
What do you find most rewarding about being a professional educator?
A good friend, colleague and mentor on my doctoral committee, Dr. Rebecca Henry, advised me that my dissertation did not need to be my life's work…yet, interestingly, that is exactly what it became. I studied the "Career Development Issues Encountered by Academic Surgeons"; and career development, whether at the medical student, resident or junior faculty level has remained my passion throughout my career. My PhD opened doors, and granted me legitimacy in the world of academia, but the students, residents, fellows and faculty with whom I have had the privilege of working have enriched my career in a way I never dreamed possible.

The life I lead and love is because of my role as a surgical educator. My personal life is intricately woven in the fabric of my career. My husband is a surgeon educator, as is my father, and I have had the unique privilege of working, collaborating, and sharing national awards with both of them. And… I am a mother because of networking efforts by a friend and colleague met through the ASE. I don't think most people can say that about their professional organizations! I have been fortunate to guide and mentor over 200 junior surgeon educators through the ASE Surgical Education Research Fellowship, and through that experience have participated in the process of helping individuals' careers take off, offer assistance when they get side-tracked, and provide opportunities that will help them achieve their goals. I have served on national committees with "giants" in the field who have had a profound influence on me. I have made life-long friends and colleagues through professional organizations because of our shared passion. As an educator, I have experienced the perfect harmony that occurs when roles converge…when former students become friends and colleagues and when what you have achieved is overshadowed by what you have received.