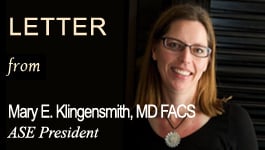 Welcome to the Association for Surgical Education. We are a unique surgical organization in that we are solely devoted to the cause of Surgical Education. Our core … Learn more...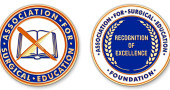 Members of the Association for Surgical Education are doing amazing work for the society.  All too often these contributions go unmentioned during the day to day … Learn more...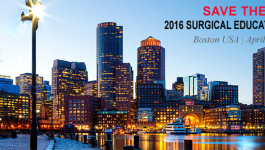 SAVE THE DATE ! 2016 SURGICAL EDUCATION WEEK April 12-16, 2016 April 12-14, ASE April 14-16, APDS  Westin Copley Place Boston, MA  USA  A CALL FOR … Learn more...
ASE Deadlines:
Teaching Awards
September 15, 2015
---
Call for Abstracts
October 15, 2015
---
Thinking Out of the Box
November 15, 2015
Royce Laycock – Starting the ASE
DID YOU KNOW: 
The ASE communicates with its members regarding upcoming events, additions to the Clearinghouse and many more features using the email account that you manage online? Ensure you are receiving all of the benefits of your valuable ASE Membership by validating your profile information online: click here.
---