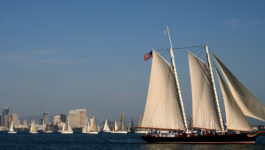 The 2017 Annual Meeting of the ASE will be held April 18-22, 2017 in San Diego, CA. More information coming soon. … Learn more...
ASE Deadlines:
Teaching Awards
September 15, 2016
---
Call for Abstracts
October 23, 2016, 11:59 pm PDT
---
Thinking Out of the Box
November 15, 2016
Royce Laycock – Starting the ASE
DID YOU KNOW: 
The ASE communicates with its members regarding upcoming events, additions to the Clearinghouse and many more features using the email account that you manage online? Ensure you are receiving all of the benefits of your valuable ASE Membership by validating your profile information online: click here.
---