Welcome to the home site of the Association for Surgical Education, an organization dedicated to all aspects of surgical education, from curricular development and … Learn more...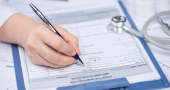 The role of Surgical Clerkship Director is challenging, important and deserving of special recognition. The ASE Academy of Clerkship Directors was established to … Learn more...
Streamed live on Apr 20, 2017 San Diego, CA Streamed live on Apr 21, 2017 San Diego, CA … Learn more...
ASE/APDS: Collaborative Grant Initiative
The APDS and ASE are pleased to announce the continuation of a collaborative program intended to increase innovative educational research and developmental activities between the organizations.  … Learn more...
Royce Laycock – Starting the ASE
DID YOU KNOW: 
The ASE communicates with its members regarding upcoming events, additions to the Clearinghouse and many more features using the email account that you manage online? Ensure you are receiving all of the benefits of your valuable ASE Membership by validating your profile information online: click here.
---