SAVE THE DATE !
2016 SURGICAL EDUCATION WEEK
April 12-16, 2016

April 12-14, ASE
April 14-16, APDS
Westin Copley Place
Boston, MA  USA
---
PAST MEETING

2014 SURGICAL EDUCATION WEEK
BROCHURE AND REGISTRATION FORM
Please review the meeting brochure and registration form for Surgical Education Week 2014 by clicking here .
---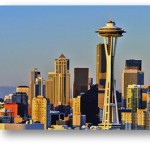 2015 SURGICAL EDUCATION WEEK
April 21 – 25, 2015 
April 21-23, APDS 
April 23-25, ASE
Westin Seattle
Seattle, Washington USA
---
2015 SURGICAL EDUCATION WEEK
REGISTRATION ONLINE
Please click here for secure online Registration option.
---
2015 SURGICAL EDUCATION WEEK
REGISTRATION BROCHURE
Please click here for the Registration Brochure
Please click here for the Registration Form
---
2015 SURGICAL EDUCATION WEEK
ASE/SEA IMMERSIVE SIMULATION WORKSHOPS
Click here to review upcoming workshops for Surgical Education Week.
ASE Troubleshooting Your Workshop 105 – click here for course description
---
HOTEL RESERVATIONS
For hotel reservations, please use this customized Surgical Education Week direct link.
---
CALL FOR EXHIBITS — Very limited space available.  Please call 217-529-6503 to check on availability.
This is your opportunity to reach key decision makers in major purchases of surgical equipment, medications, and educational materials, including chiefs of surgery, directors of surgical residency and clerkship programs and surgical residents. For more details click on the prospectus below.
---
RESIDENT-STUDENT INVITATION
The Association for Surgical Education is committed to involvement of surgical residents and medical students in the Association's activities, particularly the annual meeting.
ASE Members, please click here for more details.
---
MILITARY INVITATION
As a way of showing our support for our troops, we would like to invite all ACTIVE military ASE members to attend the upcoming meeting and will waive their registration fee for the ASE portion of the meeting.
---
PRESENTATION TEMPLATE
The Association for Surgical Education has standardized slides created for committees to use when preparing workshops at our annual meetings. Download the template here.
---
FUTURE DATES
2016 – April 12-16, 2016,
Westin Copley Place, Boston MA
April 12-14, ASE
April 14-16, APDS
2017 – April 18-22, 2017,
Hilton San Diego Bayfront. San Diego, CA USA
April 18-20, APDS 
April 20-22, ASE
2018 –  TBD

2019 – April 23-27, 2019,
Fairmont, Chicago, Chicago, IL USA
April 23-25, APDS
April 25-27, ASE
---
A CALL FOR ABSTRACTS


The Call for Abstracts for the Year 2014 Meeting is underway. The deadline for the Call for Abstracts is October 15, 2013 for the 2014 meeting.
Selected papers from the meeting are submitted to The American Journal of Surgery, the official journal of the Association for Surgical Education.
If you are interested in submitting a paper to the Association of Program Directors in Surgery, please go to their website for submission instructions: www.apds.org .
---
THINKING OUT OF THE BOX LUNCH
On Friday, April 24th of 2015 Surgical Education Week, the ASE Curriculum Committee will again sponsor Thinking Out of the Box Luncheon, a forum for the brief presentation of creative ideas which are educationally sound, but which may not have undergone rigorous evaluation of efficacy. We are seeking presentations not only about creative teaching methods but also about faculty development, information technology and assessment and evaluation.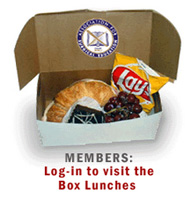 The idea is to have members share creative ideas that have worked for them. As the forum will be at the "unassigned" lunch hour, a box-lunch will be provided at a nominal cost.
We are now soliciting ideas for presentation at the 12th annual rendition. A special abstract form for this forum is attached. We request abstract submissions by November 15, 2014 in order to gauge the amount of interest and give all authors an opportunity to prepare. Abstracts accepted will be presented from the podium during lunch. PowerPoint slides may be presented but will need to be submitted well in advance. Members: Click on Image to view the 2014 presentations.
A subcommittee of the Curriculum Committee will review submitted abstracts. Within our time constraints, we will accept as many submissions as possible. Presenters will be expected to produce a fact sheet for their presentation so that each attendee may have further references or contacts should they wish to adopt the idea. Please note the request to include your presentation on the members-only area of our web site after the meeting. On behalf of the Curriculum Committee, we look forward to your submission of creative teaching methods.
Rebecca Sippel, MD
Chair, Curriculum Committee