APDS: April 18-20, 2017/ASE: April 20-22, 2017

REGISTRATION
Please register through the following link (https://members.apds.org/meeting/registration) or you can fill out the paper form and send it back to the return address located on the form.
Hotel Information
The hotel rate at the Hilton San Diego Bayfront, located at 1 Park Blvd. San Diego, CA 92101, for APDS/ASE/ARCS meeting attendees is $269 + tax for single or double occupancy. CONVENTION RATE. THE
HOTEL WILL LIKELY SELL-OUT OVER THE DATES OF THE APDS/ASE/ARCS MEETING. Please be sure to make your reservation at the Hilton San Diego Bayfront prior to March 24, 2017, when any remaining rooms will be released. Once the APDS/ASE/ARCS block of rooms is sold out, which may be earlier than March 24, 2017, there is no guarantee that rooms will be available or that they will be available at the APDS/ASE/ARCS convention rate. Click HERE, to book today!
Advance Program
To view the APDS/ASE schedule and other helpful information about the meeting, please visit the Advance Program.
---
A CALL FOR ABSTRACTS
THE CALL FOR ABSTRACTS IS NOW CLOSED
Notifications of proposal acceptance were sent in December, 2016.
The deadline for the Call for Abstracts is October 23, 2016 @ 11:59 PM PDT for the 2017 meeting. More details can be found here.
Selected papers from the meeting are submitted to The American Journal of Surgery, the official journal of the Association for Surgical Education.
Information for 2018 abstracts will be available later this year.
If you are interested in submitting a paper to the Association of Program Directors in Surgery, please go to their website for submission instructions: www.apds.org.
---
2017 SPONSORS AND EXHIBITS INFORMATION
Support Surgical Education Week 2017 as an exhibitor and gain access to over 900 attendees including chiefs of surgery, directors of surgical residency and clerkship programs and surgical residents.  A high percentage of these physicians are instrumental in the decision-making process for surgical equipment and educational materials.
ASE 2017 Sponsors 
SEW 2017 Exhibitors
To secure your participation, please click the link below to access the Exhibitor Prospectus with more information and an application.
Click Here for the Exhibitor Prospectus
Several sponsorship opportunities are available to maximize your access and exposure before and during Surgical Education Week.  You may click the link below for more information and a confirmation form.
Click Here for Sponsorship Information
---
MILITARY INVITATION
As a way of showing our support for our troops, we would like to invite all ACTIVE military ASE members to attend the upcoming meeting and will waive their registration fee for the ASE portion of the meeting.
Contact ASE Staff (paula@surgicaleducation) for Military Invitation.
---
PRESENTATION TEMPLATE
The Association for Surgical Education has standardized slides created for committees to use when preparing workshops at our annual meetings. Download ASE Presentation Template here.
---
FUTURE DATES
2018 – May 1-5, 2018,
J W Marriott, Austin, TX
May 1-3, ASE
May 3-5, APDS
2019 – April 23-27, 2019,
Fairmont, Chicago, Chicago, IL
April 23-25, APDS
April 25-27, ASE
2020 – April 28 – May 2, 2020
Westin Seattle, Seattle, WA
April 28-30, ASE
April 30-May 2, APDS
2021 – April 27 – May 1, 2021
Westin Copley Place, Boston, MA
April 27-29, APDS
April 29-May 1, ASE
2022 – May 1- May 8, 2022
Grand Hyatt San Antonio, TX
2023 – April 8- May 16, 2023
Hilton San Diego Bayfront, California
---
THINKING OUT OF THE BOX LUNCH
On Friday, April 21th of 2017 Surgical Education Week, the ASE Curriculum Committee will again sponsor the Thinking Out of the Box Luncheon, a forum for the brief presentation of creative ideas which are educationally sound, but which may not have undergone rigorous evaluation of efficacy. These abstracts will span from creative teaching methods, faculty development, information technology, and assessment and evaluation.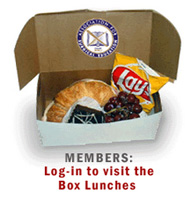 The idea is to have members share creative ideas that have worked for them. As the forum will be at the "unassigned" lunch hour, a box-lunch will be provided at a nominal cost. We look forward to seeing you there!
Nabil Issa, MD
Chair, Curriculum Committee